VMware Cloud on AWS Digest News & Highlights |

August 2019



---
Join the Upcoming Webinar with a Guest Speaker from AWS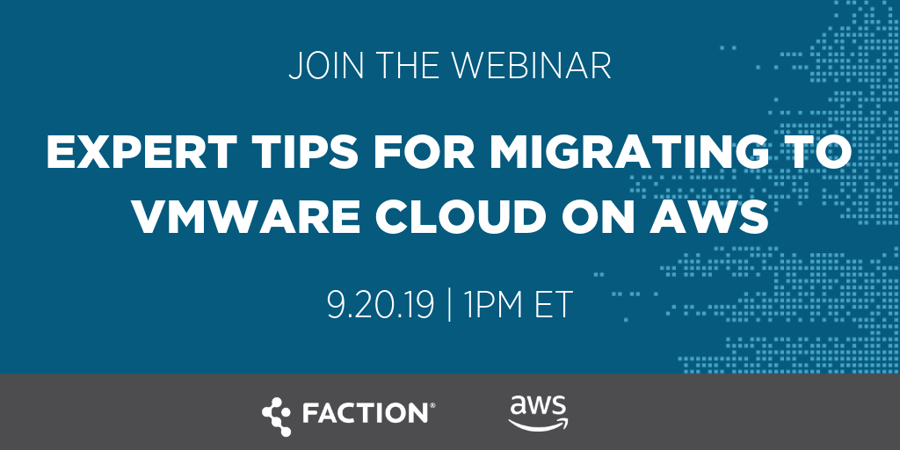 Join Faction CTO, Matt Wallace, and AWS Partner Solutions Architect, Wen Yu, for a webinar on September 20th. Our expert speakers will cover real-world migration scenarios and benefits, how to select the optimal applications and workloads for migration, and more. Register today!
---
Download the VMware Cloud on AWS Market Survey
The very first VMware Cloud on AWS Market Survey is now available for download. The report surveyed 1,156 IT and business professionals to uncover what's driving adoption and interest in VMware Cloud on AWS.  Read the report today for 2019 trends, drivers and challenges facing IT and business professionals.
---
Extending 'Partner Ready for VMware Cloud on AWS' Program to Include Other VMware Cloud Solutions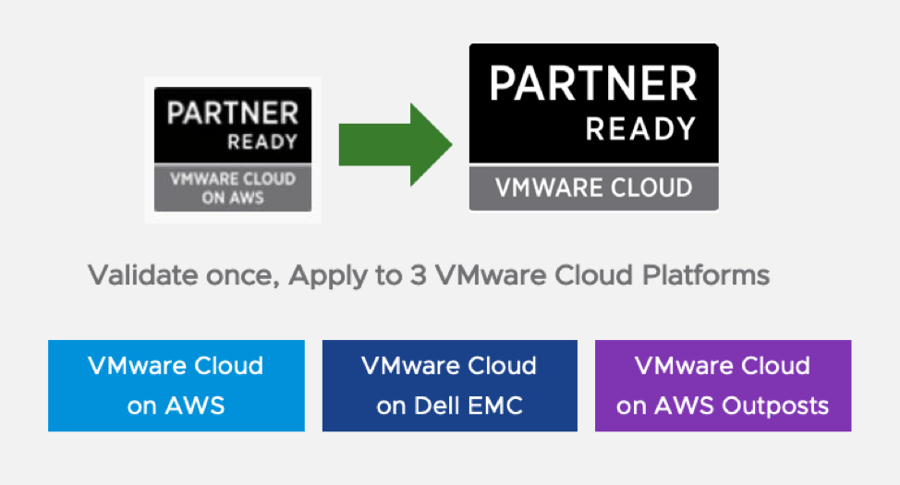 During VMworld US in San Francisco, VMware announced the new name of their partner validation program to "Partner Ready for VMware Cloud." The program now includes VMware Cloud on Dell EMC and VMware Cloud on AWS Outposts. Read the blog post from VMware to learn more about the changes to this program.
---
Forrester Economic Total Economic Impact Study: VMware Cloud on AWS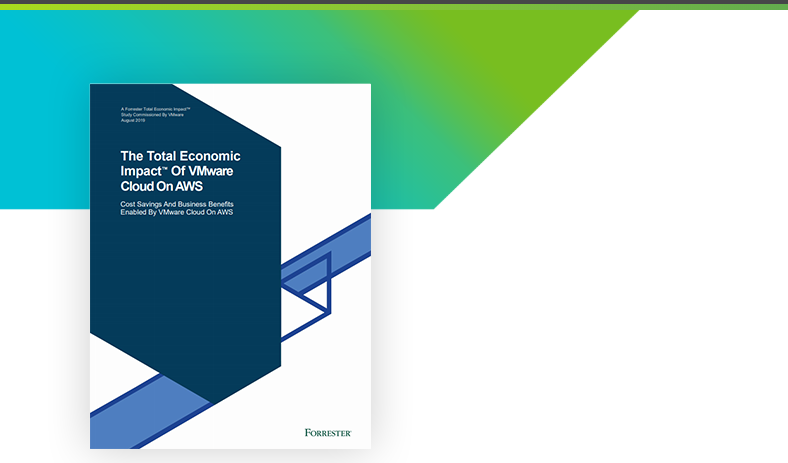 VMware commissioned Forrester Consulting to conduct a Total Economic Impact (TEI) study that examined the potential ROI enterprises may realize by deploying VMware Cloud on AWS.The study provides readers with a framework to evaluate the potential financial impact of VMware Cloud on AWS on their organizations. Download the full report to review the quantified benefits and cost reductions that VMware Cloud on AWS could have for your business.
---
How to get a VMware Cloud On AWS Sizing and TCO Model
Follow the step-by-step guide on how to model the cost of moving your vSphere infrastructure to VMware Cloud on AWS.
---
Learn More About VMware Cloud on AWS & Visit with Faction at These Upcoming Events:
---