Cloud deployments within the education sector are on the rise. According to a report published recently by MarketsandMarkets, the value of the market for cloud computing in education is likely going to grow at a compound annual rate of 20.8 percent between 2015 and 2020, leaping from around $5.83 billion in 2015 to more than $15 billion in 2020.
What's more exciting is that CloudTweaks reported in December 2014 that 90 percent of educational organizations were using some kind of cloud-based application. So the growth of the market is not necessarily an indication of more institutions deploying the cloud – but it may demonstrate the fact that these organizations are using cloud infrastructure for more things.
"The cloud can help schools cut costs in physical infrastructure."
What does the cloud offer the education industry?
There are myriad uses for the cloud in secondary and postsecondary institutions alike. Centralized management of student, faculty and staff resources is one of the biggest advantages of cloud computing.
"Cloud services in [the] education sector enable efficient management of business processes and effective knowledge delivery to students," the MarketsandMarkets report explained. "This results in higher student engagement, better collaboration among stakeholders, and improved student performance."
In addition to better resource management and a higher level of student engagement, the cloud can also help schools cut costs in physical infrastructure. Because these institutions do not need to maintain the servers and machines utilized by cloud providers, operational expenses can see serious cuts in this area. In addition, having less on-premises infrastructure leads to fewer headaches for the in-house IT team in the long run, allowing staff to focus on other cost-saving measures.
Mobile capabilities
Another increasingly important part of cloud services is their connection to mobile devices. Despite the hesitation on the part of instructors to allow students to use their smartphones as learning tools, a growing school of thought states that these mobile devices offer educational enhancement tools that can be strengthened through the use of the cloud.
The National Education Association spoke to Ken Halla, a high school teacher that strives to incorporate smartphones into his lesson plans, about his dedication to the smartphone as a learning tool.
"Not every classroom can get a laptop every day, so [devices like smartphones], even if you have to pair up, become something useful for teachers," Halla said.
Halla uses academic apps to supplement his classroom instruction, as well as organizational and productivity-increasing tools designed for mobile devices. With the readily available information thanks to the cloud, students do not have to rely on outdated textbooks or information. This makes learning mobile and truly collaborative.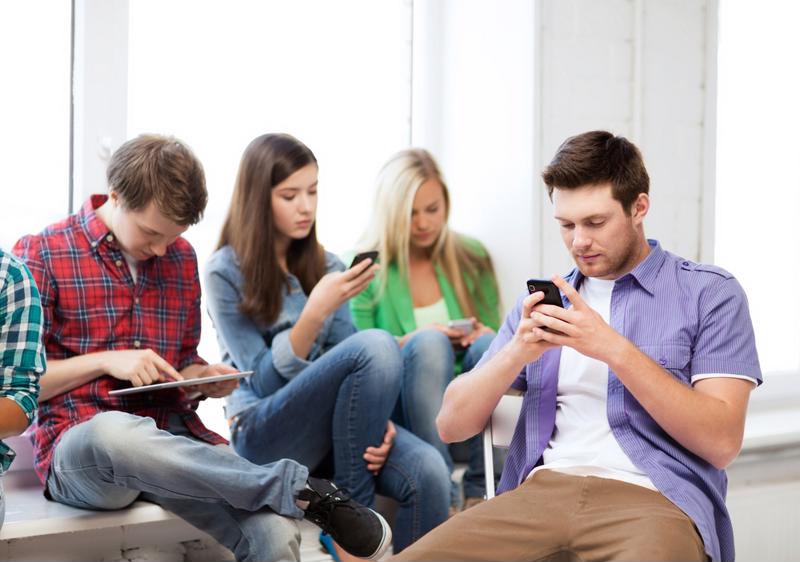 School in the cloud: The next step?
Some are hailing the cloud as the most important technology used in the education sector based on this capability for collaboration. Sugata Mitra, an education researcher based in the U.K., devised a "School in the Cloud" that supports students' self-driven learning. Using the cloud, Mitra hopes to build an environment where students can receive tutoring from people around the world and teach each other, as well. Quite possibly, this could be the next evolution of education. One day soon, laptops and smartphones will replace desks and schools as the primary way young people receive a quality education.
As cloud-based tools evolve to give primary and secondary schools and universities an advantage, more institutions will be able to utilize their cloud infrastructure for more than just email or smartphone services. These organizations will be better positioned to use the latest technology to further their students' educations and support the learning process.