VMware Cloud on AWS Monthly Digest – August 2020 | Newsletter
VMware Cloud on AWS Digest News & Highlights | August

 2020
---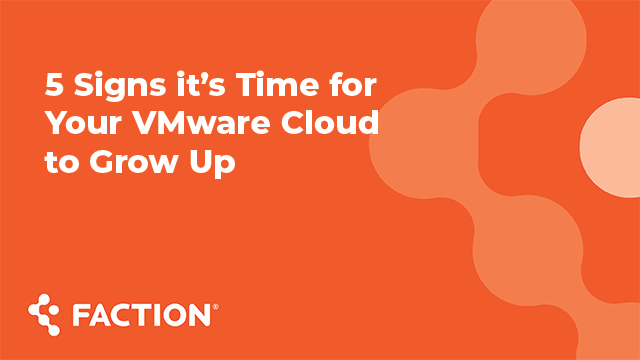 On-Demand Webinar: 5 Signs It's Time for Your VMware Cloud to Grow Up
Watch this on-demand webinar with expert speakers from VMware & Faction to learn about the 5 signs and how to mature your cloud strategy.
---

Plan your Roadmap Towards Tomorrow
Get a sneak peek at what's happening in Cloud City for VMworld 2020. Coming September 29 – October 1, a re-imagined Cloud City, including cutting-edge technology, interactive demos, expert sessions and your Future Ready roadmap.
---

Webinar: Multi-Cloud for Newbies
Are you a newbie when it comes to multi-cloud? Then this webinar is right up your alley! Register to learn what multi-cloud is and how to capture its advantages for improved innovation and how to avoid common pitfalls.
---

New Quarterly Series from VMware!
This series focuses on enabling organizations to accelerate cloud strategies in the face of rapidly evolving business requirements.
---

Check out VMware Cloud Tech Zone
Visit the new VMware Cloud Tech Zone: created to help you extend your capabilities and maximize the service's potential in your organization.
---
Join Faction at one of These Upcoming Industry Events: