VMWARE CLOUD ON AWS MONTHLY DIGEST – JUNE 2019 | NEWSLETTER
VMware Cloud on AWS Digest News & Highlights |

June 2019
---
Last Chance to Register: 4 Killer Use Cases for VMware Cloud on AWS
Learn about key use cases for VMware Cloud on AWS. Join expert speakers from Faction & VMware on Friday, June 28th as they deep dive into the 4 key use cases for VMware Cloud on AWS: Cloud Migration, Data Center Extension, AWS Integrated Apps, and Disaster Recovery.
Register today!
---
VMware Cloud on AWS: When Should I Use On-Demand VS Reserved Instances
When deploying a software-defined data center in VMware Cloud on AWS, customers can choose a consumption model that fits their business. Read this blog post from VMware to learn more about the different consumption models.
---
Watch the Video: Leveraging Native AWS Services with VMware Cloud on AWS Using Amazon's CDN, CloudFront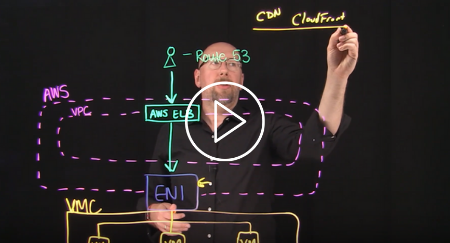 Tap into the world of services that Amazon has, even for your VMware workloads. Amazon's content delivery network (CDN), CloudFront, has many global regions so it can automatically get your content very close to end-users at much faster rate and at a reduced cost.
---
Read the Blog: Quick Fix for Networking Quirks in VMware Cloud on AWS
If you are considering moving your VMware workloads to the cloud, or you have already tried and run into some quirky Layer 2 Extension networking issues, this is the blog for you. Read more to learn from an example scenario, problem, and solution.
---
Learn More About VMware Cloud on AWS & Visit with Faction at These Upcoming Events: