What is Hybrid Cloud? Everything You Need to Know to Succeed
In this guide, we will be discussing (click on link to jump to section):
I. What is Hybrid Cloud?
II. Should You Consider a Hybrid Cloud Solution?
III. Why Hybrid Clouds Present a Strong Option for the Enterprise
IV. Ways Different Sized Businesses Could Use a Hybrid Cloud
V. Why Hybrid Cloud is the Future of Storage
VI. How Hybrid Cloud Computing Uses Separated Data for the Same Business
VII. How Hybrid Cloud Computing Benefits Can Ease Data Transition Fears
VIII. Why Automation is Critical to Hybrid Cloud Success
IX. Hybrid Clouds Offer Enhanced Productivity for Businesses
Let's dive in:
What is Hybrid Cloud?
Hybrid cloud is the deployment of computing resources across both public and private cloud infrastructure. Successful hybrid cloud deployments consider the needs of the applications and developers – both the current state and future development.
Should You Consider a Hybrid Cloud Solution?
The debate between which form of cloud computing to adopt is still a hot topic of discussion. Companies ask: Do I want the benefits of flexibility with the public cloud? Do I want the added security of the private cloud? Why can't I have them both? Good news – companies can.
Hybrid cloud computing services let you have your cake and eat it, too. The customizable nature of the hybrid cloud is ideal for those who best understand that there is no one-size-fits-all solution when it comes to the cloud. Public and private clouds both still have independent benefits, but the personalized advantages of hybrid cloud computing are undeniable.
Benefits of Public Cloud Computing
One public cloud computing advantage is that the task of maintenance is put on that third-party vendor rather than the organizations utilizing the cloud, which means organizations will not need as many IT resources on hand.
This not only saves time and effort for users, but it also allows money that would have been spent on IT costs to be allocated elsewhere.
Benefits of Private Cloud Computing
For accessing more sensitive information, some organizations might opt for private cloud services. The distinctive feature of private cloud computing is that the cloud is not shared with any other users besides the determined organization. While this might bring more peace of mind, companies using private cloud computing will usually have to purchase all or some of the software and infrastructure, making it less cost-effective than public cloud computing.
Why Hybrid Clouds Present a Strong Option for the Enterprise
Hybrid cloud based services are becoming increasingly popular with medium sized businesses. The push toward these types of services comes from essentially two areas – the need for security and held information on a private cloud, and the limited costs and scalability of the public cloud. Utilizing this type of setup allows organizations to effortlessly scale the level of their security so that they are protecting any information that needs to be safe without wasting resources.
In this way, hybrid clouds may be a perfect solution for companies that have sensitive information that must be kept as secure as possible, as well as large volumes of less important data that must still be held.
Companies that use e-commerce as a part of their long term strategies, for example, may have needs for a lot of server architecture that could be placed on the public cloud, but could then send all customer information to their private cloud so that it can be kept under lock and key.
Because of the trend of using the hybrid cloud for companies that have strong security requirements, there is a growing trend for customizability as a service level agreement in the hybrid cloud. Those that work with premium cloud partners will find that they are able to get the support they need to build both parts of their cloud to more exact specifications.
Whether this means integrating many parts of a public cloud service with an organization's internal data, or if it means extensive bleeding-edge security technology for private cloud servers depends on the organization.
This can let groups get exactly the kind of cloud experience that they need in order to make full use of the technology. Because there are so many different ways in which the cloud can be used to help workers, every company may need to develop their cloud a bit differently. Below are some of the opportunities companies have when moving to the hybrid cloud.
Challenges Faced by Those Adopting the Cloud
The struggle for many groups moving to the hybrid cloud is whether or not they are able to get a good price for their services. Working with premium vendors can make it easier for companies to get the best advantages of cloud computing for their work place without paying too much. The issue is that there are many ways of charging for cloud use by hybrid organizations.
A company may pay by storage, access, connectivity, uptime and other factors simultaneously, independently or on a sliding scale. Because of all of these different factors, many employees are confused when it comes time to pay for services that they are not sure they've asked for or used. Thus, establishing clean lines of communication with a hybrid cloud provider is essential for getting the best possible service at the lowest price. The way for organizations to do this is to establish expectations early on that they can use to determine how much they should be paying for various services.
It's good news, in the long run, that the reason that many groups haven't moved to the hybrid cloud is because of budget constraints, according to IT World Canada. That means that the technology is seen as useful and that many workers simply haven't convinced themselves to take the plunge.
With a little bit of time, it is likely that most organizations will be running some variant of the hybrid cloud. Data security while still maintaining a large degree of flexibility is useful for organizations of all sizes, after all. With the advent of more global cloud computing, it will simply be a matter of course for some information to be stored on highly secured servers, while the majority of it goes on to be stored in other, less confidential locations.
Ways Different Sized Businesses Could Use a Hybrid Cloud
A small consultancy may use the public cloud to keep track of accounting variables, while their confidential analysis of their client businesses remain on secured private cloud servers.
A medium sized electricity company could use the private cloud to store customer addresses and account information, while using the public cloud for staff email servers, emergency response messages and other communication.
An enterprise has the option to use the private cloud to handle internal affairs, cloud ERP and other workflow services while using the private cloud for company email and customer relations services.
Why Hybrid Cloud is the Future of Storage
Hybrid cloud is growing as a way for companies to mitigate business risk, according to Midsize Insider. This cloud setup allows businesses to continue to grow without having to put down a lot of money for investment in technical infrastructure. At the same time, it also allows organizations to easily keep data safe. It's a win-win for organizations that aren't that big yet, because it lets them deal with two problematic aspects of design very easily. By solving these problems, the hybrid cloud can greatly accelerate the growth of a business and allow it to skyrocket past the competition.
This may be why there are so many companies currently looking to take advantage of the cloud. A recent survey found that 64 percent of small businesses are already using cloud servers – usually at least three different programs, according to Cloudtech. What these small business owners know is that it is much more simple to get something done well when they don't' have to pay for the infrastructure themselves. They can merely pay someone else to get a service started for them, and then enjoy the benefits of getting what they need when they need it.
How Hybrid Cloud Computing Uses Separated Data for the Same Business
Storing data on hybrid clouds is most likely the future for most businesses. While many organizations have found that the private cloud works for them in terms of storing all accessible information, many other companies are realizing that they can get the best benefits from a hybrid cloud configuration. The hybrid cloud makes a certain amount of intuitive sense to managers – it is better to avoid putting all of the organization's eggs in one basket – but it also allows for better control of information than many other cloud types.
Yet, it is not necessarily true that those engaged in using the cloud for their information will always store it on cloud-type platforms. There may be room in the future for something that isn't exactly the elimination of siloed data storage, but rather a growing use of the cloud alongside traditional IT assets.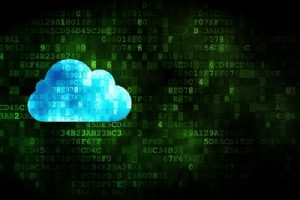 Fundamentally, hybrid cloud computing is enabling workloads of a business to be moved between different systems in order for employees across the world to work on the same set of information. Using cloud-based security, storage and business tracking software can let a company get far more done in a day than it used to.
Being aware of all of the variables at once allows organizations the opportunity to find weaknesses or inefficient parts of a business and rework them.
By taking down the barriers for collaboration between individuals in a business, it makes it possible for those people to stay in contact and work together more efficiently on shared projects.
By setting up this dynamic, it becomes achievable for workers to get the important parts of business done quickly. Setting up a hybrid cloud, then, is about interfacing between the private areas of a business – an employee-only private cloud that hosts sensitive information – and the more open parts of public cloud infrastructure.
The cloud is about distributed data
Using different applications to make information usable across different platforms is one of the main benefits of cloud computing, according to Talkin Cloud. By getting information to move between different parts of businesses in such a way that it is easily readable and understandable, employees can make the best possible decisions in real-time. This slows down waits for approval to get new projects started, which ultimately makes it easier to get products and services to market.
This growth approach to business lets people deal with the major elements of their business in such a way that they aren't bogged down by endless complexity, and can instead use the information they have changed to execute simple strategies. This is also the fundamental idea behind big data, and the rise of this concept alongside cloud computing is no coincidence.
Analytics and other tools allow companies the opportunity to tinker with how their business works. By enabling the continual betterment of a businesses' structure, groups using big data strategies can innovate and use new, highly effective ways of working within their fields.
Ultimately, cloud computing will serve to help organizations that are ready to embrace the approach of moving data freely throughout the business environment. One of the best ways to guarantee that this is done well is to work with a premium cloud vendor.
While picking out a vendor, however, check through service-level agreements involved in hosting the cloud in order to get a better picture of how the company intends to support the data they are hosting. With the right contract and technical abilities, it is easier than ever for organizations to connect to each other and get the information they need to each other quickly and promptly.
How Hybrid Cloud Computing Benefits Can Ease Data Transition Fears
Hesitancy to change
Most organizations are hesitant to trust cloud technology because they have security concerns and a general resistance to change. Companies are not anxious to throw out technology infrastructures they have spent years developing. Despite the backup security and convenience that cloud storage can offer, organizations do not want to give up a system they are familiar with in exchange for a new system that may offer less hands on management and control.
According to a 2014 survey of over 740 IT professionals conducted by Research in Action, 73 percent of those surveyed do not believe cloud providers are being completely honest about their product's limitations, according to Computer World Magazine. Computer World stated IT executives are particularly worried about hidden service difficulties and security problems.
Hybrid cloud doesn't drastically change current infrastructure
Offsite data storage allows for network optimization, automated self-service and capacity expansion. While it is prudent for a company to be careful, the advantages of cloud computing are too great to be ignored. GCN suggested government agencies should not view the move to cloud storage as an overhauling of their current infrastructures but rather an expansion of their current system.
The hybrid approach means the user does not have to adopt new processes or convert data. Hybrid cloud options allows users the chance to store select data offsite that will still work in conjunction with onsite material.
Network World described hybrid cloud computing as the future of offsite data storage adaption. The Network World article indicated the hesitancy felt toward cloud adoption is similar to that felt towards any new technology.
Hybrid software combines private and public cloud computing options and gives users a feel for the advantages and disadvantages of both. It is a tool designed to give organizations optimum control when moving their data systems offsite. Any distrust an organization might feel for cloud programmers can be tested before completely converting to offsite storage.
Keep sensitive data in-house
Government agencies are especially concerned when it comes to information privacy. While security features of cloud computing continue to improve, there is still a public opinion that offsite data storage is not as secure as keeping valuable information in-house. Hybrid cloud empowers an agency to hold on to its sensitive material and move general data processes and day-to-day maintenance to the cloud.
This gives the organization a chance to sample the system's security. Hybrid cloud strives to provide an organization with tools that will make data storage more efficient and convenient but still provide users with the hands on control they fear from losing to offsite options.
Why Automation is Critical to Hybrid Cloud Success
How can companies get the most out of the hybrid cloud? For a surprising amount of businesses, the best bet is to use the hybrid cloud alongside automation in order to get superior service. Why is automation so valuable? It has to do with how the hybrid cloud functions within most organizations. Most groups are interested in it due to some combination of cost savings, operational efficiency and agility, but those qualities don't come automatically.
Improving processes comes from implementing the cloud intelligently within the workflow of a company. Therefore, using the hybrid cloud is not just about getting the technology, but making sure it works for users across the system.
Ninety-one percent of respondents said that automation was critical to the success of network security operations for hybrid cloud systems, according to a recent study by security firm Tufin.
Why is this important? Because the hybrid cloud is often adopted by groups that still want to retain a certain amount of control over their information. They simply can't rely on having safety in their network if there aren't automated systems in place to encrypt, store and protect information stored on various servers. With hybrid cloud computing, it is possible to do all ​of this to data as it is received, enabling groups to protect themselves against attacks.
Hybrid Clouds Offer Enhanced Productivity for Businesses
A private cloud can store most of a company's sensitive information, but what about side projects between different parts of the company that don't fit in with the organization's command structure? For those kinds of situations a company needs a hybrid cloud.
Allowing employees to use the benefits of cloud computing to get instant analysis power for their projects when they need it is a major selling point of a two-cloud system. Using a private cloud for important, locked down and sensitive information and a series of public cloud services for relatively casual use is a good strategy.
This can allow employees to collaborate more effectively without putting them in danger of running out of over utilizing critical resources. Many powerful business software options, like cloud accounting and ERP, allow groups to get information between parts of their organization very quickly and effectively. The upshot of all of this is that it is very likely that a company will be able to get a lot done quickly. In fact, hybrid cloud setups are ideal for utilizing big data software like Hadoop, which simply involves a lot of horizontal scaling, according to Data Center Knowledge.
Long term solutions for information problems
Buying more server space and upgrading hard drives may now be a distant memory. While it isn't necessarily a bad idea for companies to get involved in creating long-term growth by putting money into their IT resources, they are no longer confined to doing so by investing in server racks. Utilizing cloud based services can let a group achieve major growth through using powerful services that don't require as significant a buy-in as building server racks.
In fact, over long-term use, the total cost of ownership of a cloud service can be less expensive than building and hosting a solution internally. Due to the costs involved with replacing hardware, the DIY solution isn't always the cheapest, according to Forbes.
Ultimately, those that are able to make use of new advancements in technology will benefit. Because hybrid clouds offer a mixture of security, better collaboration tools and lower costs, it's a no-brainer for companies of any size. Groups that want to get more done without investing everything they own into the technology sector will enjoy their ability to easily move from cloud service to different cloud service in order to find providers that fit their needs.
What is keeping groups from the hybrid cloud?
For most organizations interested in moving to the cloud the central worry is security. However, with just a little bit of attention going into automated systems, this can be safely fixed. Budget constraints have prevented many groups from moving to the cloud, even though they stand to save money once they do make the transition. If companies can focus on moving past those obstacles to utilize this new technology to its fullest, they would be surprised by what they stand to gain.
Ultimately, the goal of any organization should be to become the most efficient, cost-effective version of itself. With the addition of a hybrid cloud computing infrastructure, it is possible to become that over time. Utilizing new software and hardware is always a little difficult for groups to handle at first, but with time comes increased expertise and trust in quality network offerings. With that, it can be very easy to support many different activities across a cloud computing service all benefiting the hosting organization.